Puppies Over The Rainbow!










---
---
---
---
---
---
---



1-YEAR HEALTH WARRANTY. ALL PUPPIES ARE GUARANTEED TO BE HEALTHY. ALL OUR PUPPIES ARE HAND/HOME RAISED WITH FREE RANGE. WE WILL GUARANTEE EVERY PUPPY PURCHASED DUE TO ANY CONGENTITAL DEFECT OR ILLNESS THAT HAS BEEN INQUIRED ON OUR BEHALF FOR AND UP TO 1-YEAR. WE WILL REPLACE YOUR PUPPY ACCORDINGLY TO EQUAL VALUE OF THE PUPPY PURCHASED. WE DO NOT WARRANT ANY PUPPIES DUE TO NEGLECT ON PURCHASERS BEHALF: THIS MEANS WE WILL NOT WARRANTY A PUPPY DUE TO DEHYDRATION, HYPOGLYCEMIA, FALLS, STARVATION, OR ANY ACCIDENTS DUE TO NEGLECT BY THE OWNER/PURCHASER. WARRANTY APPLIES ONLY IF A PUPPY HAS HAD A VETERINARIAN HEALTH CHECK WITHIN 48 HOURS OF PURCHASE. IF A PUPPY DIES WITHIN 1-YEAR DUE TO CONGENTITAL DEFECTS: WE REQUIRE A NECROAUPSY (AUTOPSY) PROVING REASON OF DEATH, AND MUST BE SIGNED AND DATED BY A LICENSED DVM, WE WILL REPLACE THE PUPPY ACCORDINGLY TO VALUE WITH ANOTHER PUPPY OF EQUAL VALUE. FIRST SHOTS ARE GIVEN AND ALL PUPPIES ARE WORMED ACCORDINGLY TO AGE, SIZE, AND DEVELOPMENTAL AGE. IF A PUPPY IS PROJECTED TO BE LESS THAN 3 POUNDS, THEN WE DO NOT GIVE VACCINATIONS: DUE TO THE SIZE OF THE PUPPY WE RECOMMEND THAT YOU GET YOUR SHOTS BY YOUR VETERINARIAN, (WE RECCOMEND ONLY 1/2 VACCINATION FOR ALL OUR PUPPIES IF A FULL SHOT IS GIVEN TO ANY OF OUR PUPPIES SOLD WE WILL NOT WARRANTY THE PUPPY!) . WE DO NOT GUARANTEE THE PUPPIES ABILITY TO REPRODUCE/ABILITY TO ENTER OR WIN IN DOG SHOWINGS/THICKNESS OF COAT/ LENGTH OF LEGS/ OR STANDING EARS. WE HAVE THE RIGHT TO GIVE FULL OR LIMITED REGISTRATION. SIGNATURE & DATE REQUIRED BY PURCHASER/BUYER________________________________________________________________ SIGNATURE & DATE OF BREEDER/SELLER________________________________________________________________

Becky~605-651-0276~Diane~605-651-7481~shirlie~605~695~5801
e-mail:becky@puppiesovertherainbow.com
ALL OF OUR PUPPIES ARE RAISED IN OUR HOME AND ARE RAISED WITH LOVE AND T.L.C.. IF YOUR LOOKING FOR A PUPPY YOU CAME TO THE RIGHT PLACE. WE DO NOT KENNEL OUR DOGS AND PUPPIES. WE DO KENNEL MOMS AND BABIES FOR THE ABILITY TO BOND, LOVE, AND FOR SAFETY. AT 5 WEEKS PUPPIES ARE GIVEN "FREE RANGE." WHAT THAT MEANS IS THEY ARE GIVEN AMPLE ROOM WITHIN AN AREA THAT ALLOWS THE PUPPY TO PLAY, EXERCISE, EXPERIENCE LOVE AND HANDLING, DEVELOP PSYCHO-SOCIAL SKILLS, AND REMAIN SAFE & THAT WILL AID IN THE ABILITY TO BECOME A HEALTHY AND HAPPY PUPPY!
HYPOALLERGENIC MINIMAL SHEDD
ING.
CONTACT US~Becky~(605)~651~0276 / Diane~605~651~7481 / Shirlie~(605)~695~5801
www.puppiesovertherainbow.com (605) 651-0276 / (605) 586-5550
YORKIES ARE LIVELY, INTELLIGENT, & BOLD!
Yorkies can reconize up to & over 120 commands/words!
~Thick Coat~Long Eylashes Too!

~Call or e mail for price~
"GOLD" YORKIE BABIES YUKON & NOAH




Charting to weigh 6 1/2 - 7 lbs.
Beautiful~Plush Soft Coat, Huge Eyes/Long eyelashes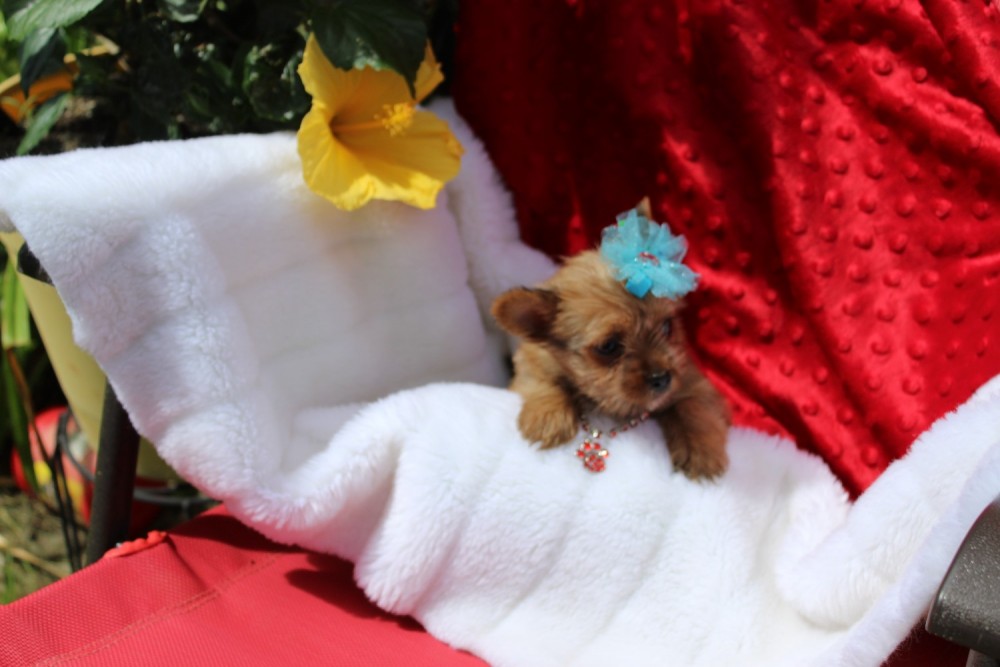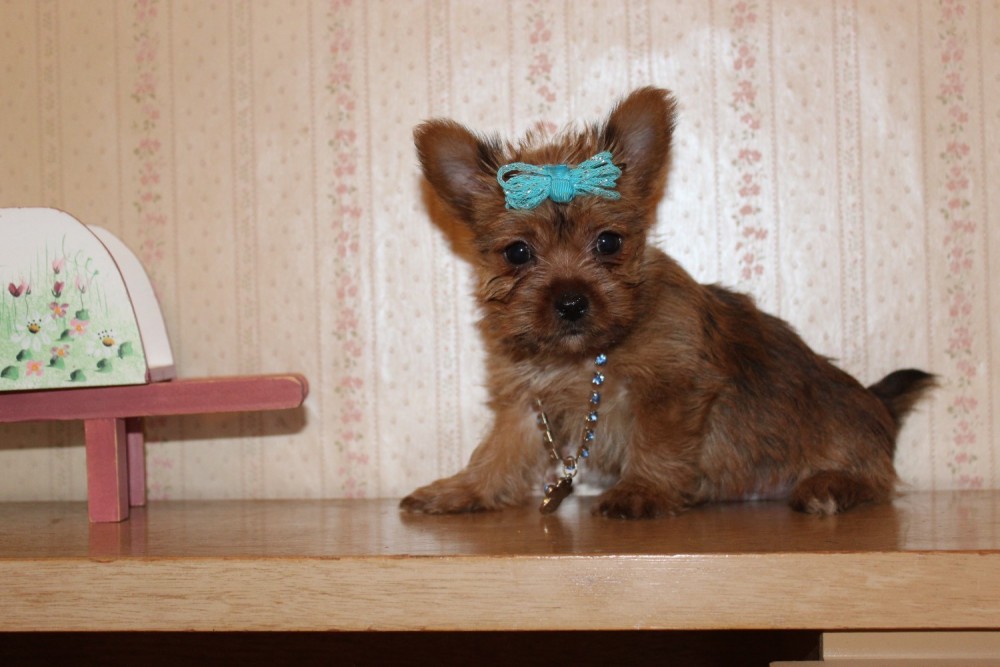 www.puppiesovertherainbow.com
charting to weigh 6 - 6 1/2 lbs.