Puppies Over The Rainbow!

...and they call it PUPPY LOVE
All Photos, Content and Ideas expressed on website are property of PuppiesOverTheRainbow.com and may NOT be copied

.
Becky,
She is the cutest thing ever! At first the cat hissed at her, but now they play together so well.
My husband (who did't want me to get a
dog) spoils her rotten! She has him wrapped
around her little paw
.
I would also like to express how GREAT she is with kids. I watch a 18 month old and a 2-year old, and she just loves them, she sits by them and she stands up to lick them. The parents can't believe it and the kids love it.
She is the most sweetest natured dog i have ever had!
Louise Bartels
What a joy Violet is. She has already bonded with Deb and me. Deb has introduced Molly to our vet and set up all the puppy stuff for the future. Thanks for a great addition to our family. We have decided to name her

"Molly

Ann Hilton"

.

Please do not hesitate to use us as a reference.
Thank-You for my new Best Friend!
Becky,
Bunny is doing so well. She is so darn smart.
She is going to be
silver
like her mom i think
. I'll send more pictures soon.
Steph Waters
Bunny is the dark one in this picture
It takes between 6-8 months for a Yorkie to get their color
---

Kenneled ONLY for SAFETY!
Becky, Here are a few pictures of the Morkie puppy, "Saddie", we got from you about a month ago. She is weighing about 2.6 lbs. and doing GREAT. We just love her. She has adapted well to the kids and is

VERY

social to everyone. She has all of us wrapped around her paws

. Thank-You Again, Andrea Parliament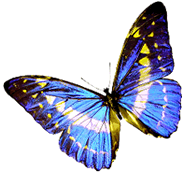 Jim Hilton, Manager of Culligan water conditioning of Yankton, S.D.
Becky, I lost my little Shi-Poo on Monday, July 21st, My heart was broken. I went online and looked for 3 days and found your website.

I was born and raised in Huron, SD. I wanted a small cute puppy to mend my broken heart. We named my little Golden Parti Chorkie "Dakota." What a "doll"

she is. She follows me around the house & sometimes she cries when she can't see me. She is doing well potying outside and she LOVES to do garden work with me. Next is going shopping and running around in the car with me. She has a little car seat. PLUS a wardrobe that not any normal puppy would have! I must say she is the "sparkle of my eye!" Becky, thanks so much for all the hard work you did to get her out here in Hollister, CA. We have only had her 3 days, but she has already settled right in and bonded not with just us but all our friends and family. Next week she will have her first visit to my vet and on to the groomer for her monthly foo foo visits. Dakota is AWESOME and i would recommend anyone looking for cute little puppies to make sure to check out Becky's website. You won't be disappointed. Plus here puppies are reasonable. Thanks again Becky for getting the Love Of My Life! She will be a spoiled brat! Bel...
Now lives in Hollister, CA with Belinda Scattini
"Dakota" from South Dakota
Hi Becky! 1/08/15 Just wanted to send you a holiday photo of "Gizzy's Girl" or as we call her "Bella." She is such a sweetheart with so much personality...she is totally unaware of her small size and has no fear! So glad we made her part of our family!
"Gizzy's girl/Bella Shitzu + Yorkie=

Shorkie
Stella has been such a great addition to our family. What a cutie and great personality!!!!! Alyce