1-YEAR HEALTH WARRANTY. ALL PUPPIES ARE GUARANTEED TO BE HEALTHY. ALL OUR PUPPIES ARE HAND/HOME RAISED WITH FREE RANGE. WE WILL GUARANTEE EVERY PUPPY PURCHASED DUE TO ANY CONGENTITAL DEFECT OR ILLNESS THAT HAS BEEN INQUIRED ON OUR BEHALF. WE WILL REPLACE YOUR PUPPY ACCORDINGLY TO EQUAL VALUE OF THE PUPPY PURCHASED. WE DO NOT WARRANT ANY PUPPIES DUE TO NEGLECT ON PURCHASERS BEHALF THIS MEANS WE WILL NOT WARRANTY A PUPPY DUE TO DEHYDRATION, HYPOGLYCEMIA, FALLS, STARVATION, OR ANY ACCIDENTS/ILLNESS DUE TO NEGLECT BY THE OWNER/PURCHASER. WARRANTY APPLIES ONLY IF A PUPPY HAS HAD A VETERINARIAN HEALTH CHECK WITHIN 48 HOURS OF PURCHASE. PROGNOSIS MUST BE SIGNED AND DATED BY A LICENSED DVM. FIRST SHOTS ARE GIVEN AND ALL PUPPIES ARE WORMED ACCORDINGLY TO AGE AND DEVELOPMENTAL AGE. IF A PUPPY IS PROJECTED TO BE LESS THAN 2 POUNDS, THEN WE DO NOT GIVE VACCINATIONS DUE TO THE SIZE OF THE PUPPY WE RECOMMEND THAT YOU GET YOUR SHOTS BY YOUR VETERINARIAN. WE DO NOT GUARANTEE THE PUPPIES ABILITY TO REPRODUCE & WE HAVE THE RIGHT TO GIVE FULL OR LIMITED REGISTRATION. SIGNATURE & DATE OF PURCHASER______________________________________ SIGNATURE & DATE OF BREEDER/SELLER_____________________________________

email :

becky

@

puppies

over

the

rainbow.

com call:

605-651-0276, 605-690-2706 605-695-5801
Comes w/1st. Shots & Wormed
YORKIES ARE: LIVELY, INTELLIGENT, & BOLD!
Hand/Home Raised~Come with: 1-Year Health Warranty, 1st shots & Wormed~Pad/Paper Trained~& ~SOCIAL!!
~

Call 605-651-0276/ 605 651-7481​.

becky@puppiesovertherainbow.com​
Yorkies Have Personality! Extremely Sensitive, Loving, Loyal, & Happy Go Lucky. You have to watch them close as they will chase with a Butterfly in flight, otherwords they don't miss a thing! AND.. They think they are 10 feet tall & Bullet Proof!AND...The life span of a Yorkie is 12-20 Years. Oh...& So "BEAUTIFUL" but they require GOOD LOVING CARE!!

"ABSOLUTELY GORGEOUS"​
YORKIES HAVE A LIFESPAN 12 ~ 20 YEARS!

Little Love Bug~sweet, playful, cuddly​
You cannot resist his : "Kisses"

Big Beautiful Eyes...Long eyelashes​


Registered GOLD YORKIE carries Parti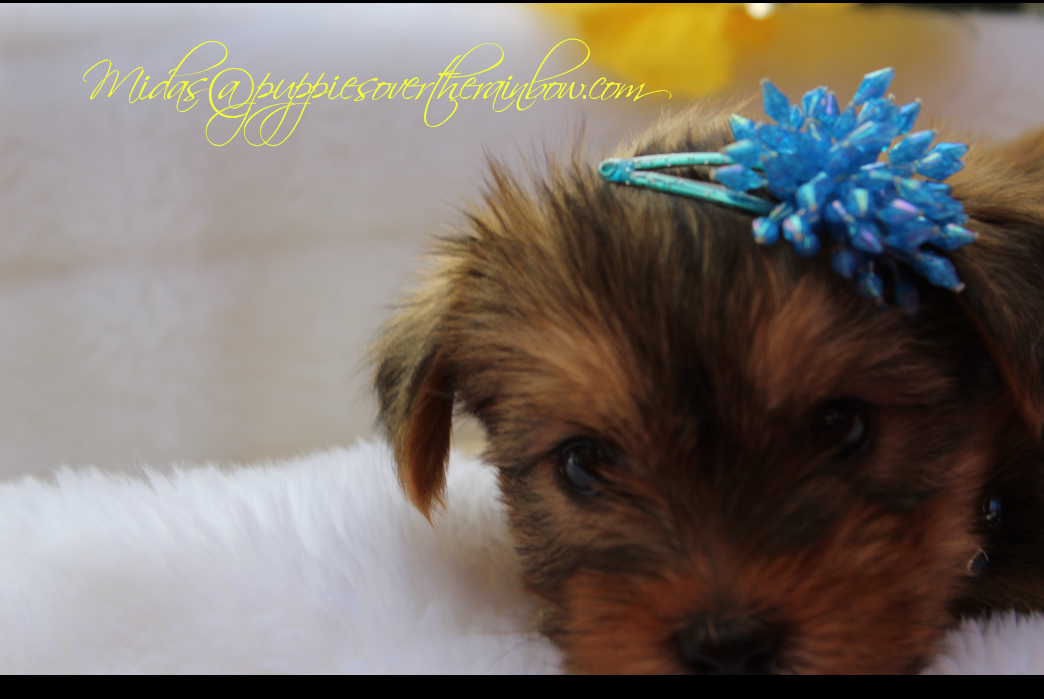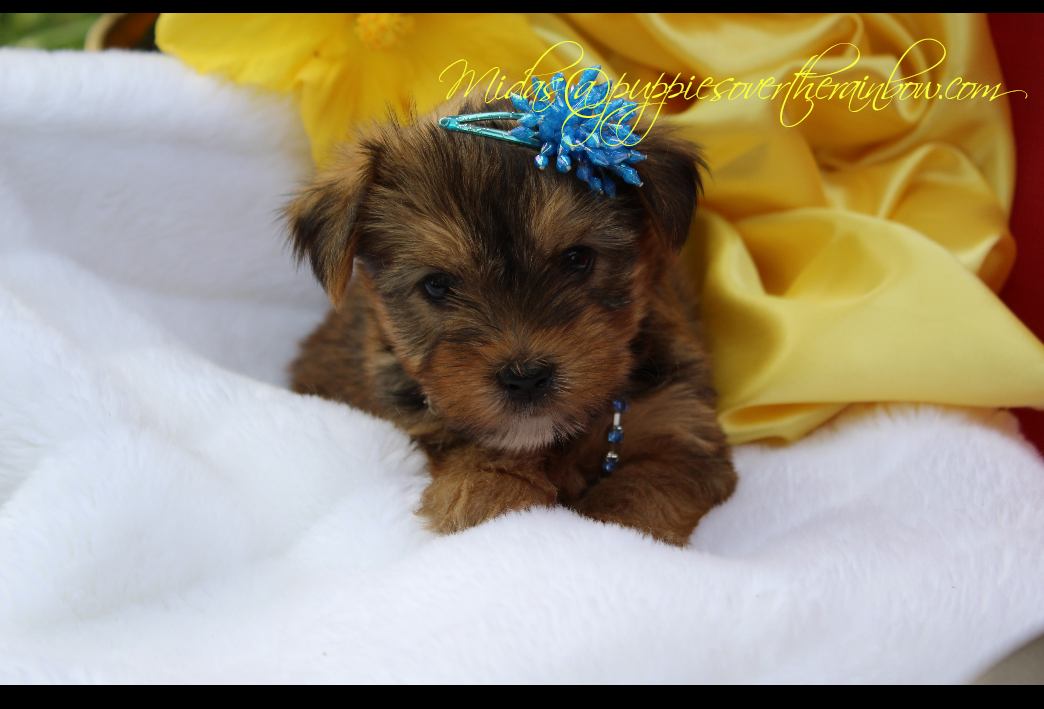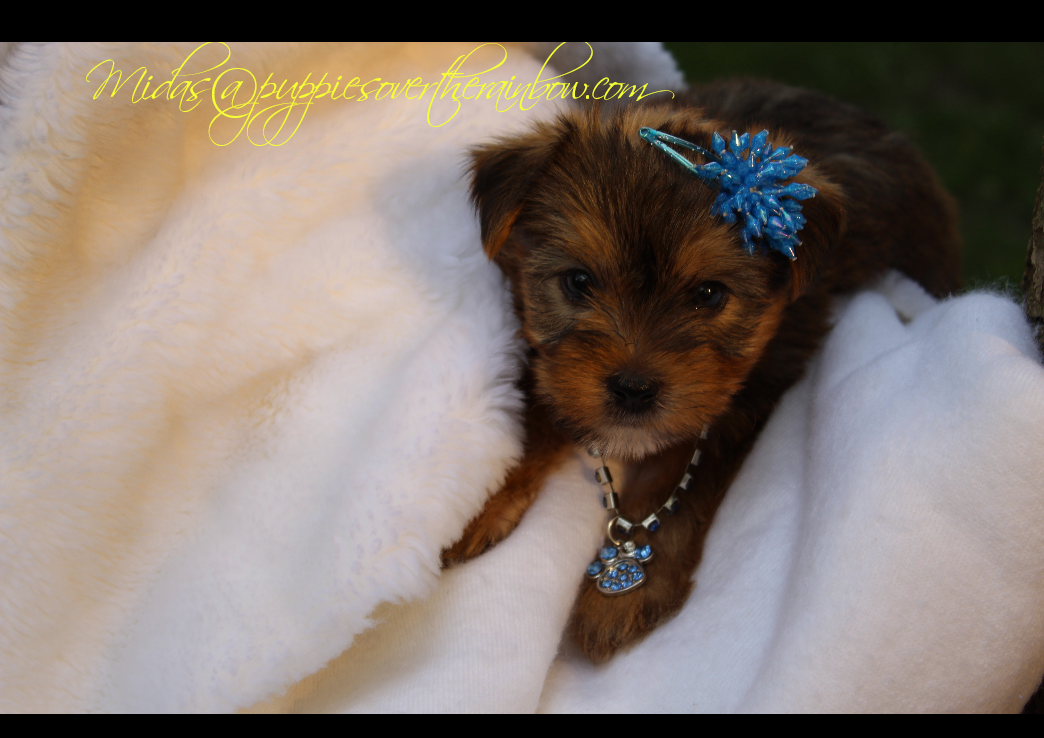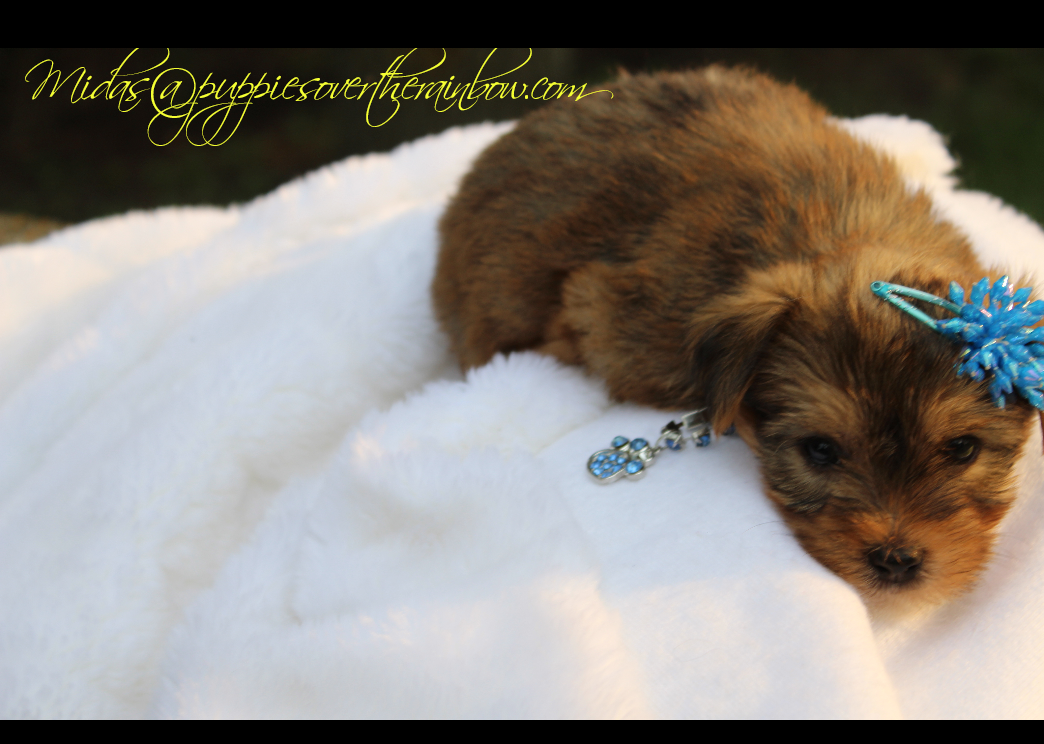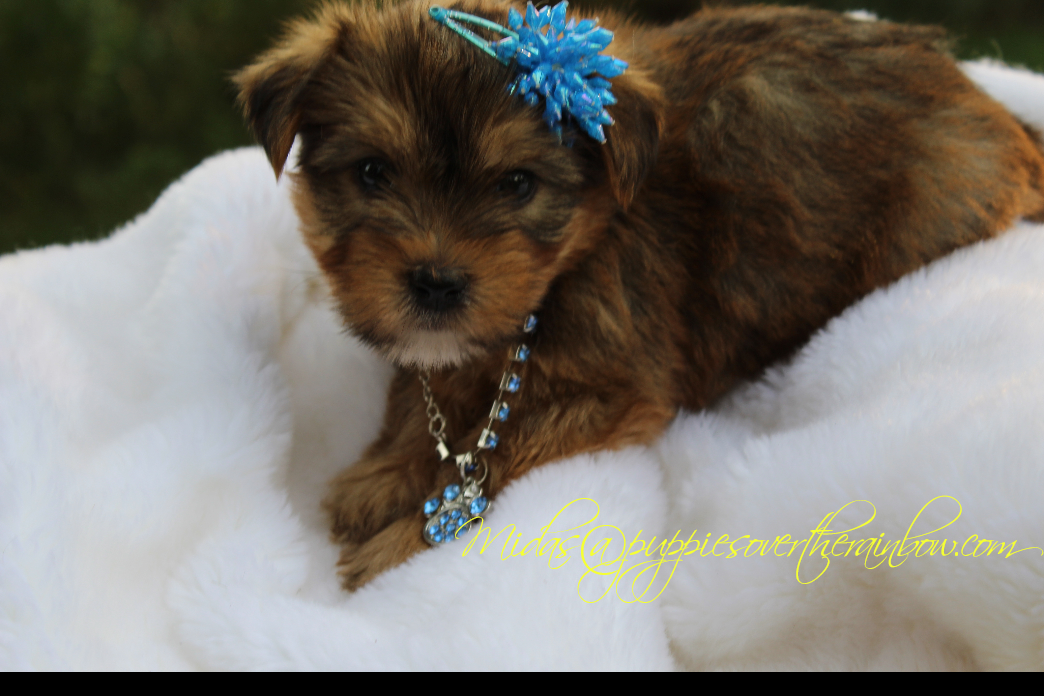 BREEDING RIGHTS ARE EXTRA
Charting To Weigh 6 - 6 1/2 lbs